Andrea D'Aurizio designs museum copies using the pointing machine and 3D robotic technology.
List of main museum copies:
Statuary marble copy of a sculpture representing San Martino bishop and poor man, created with the pointing machine and placed inside the Cathedral of San Martino (Lucca), February 2016. The original artwork, dating back to the 1300s, was removed and placed in the museum during restoration of the west transept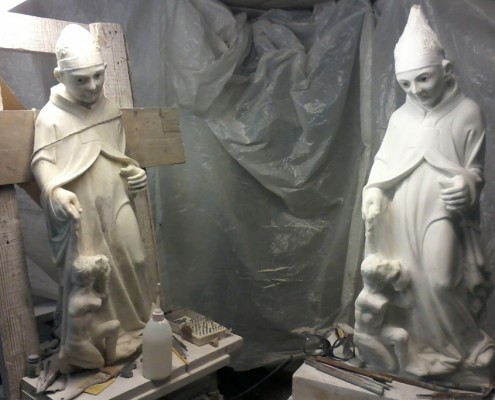 Copy of a Roman high relief, using of photographs and metric surveys, located in the Pieve di Camaiore (Lucca) and now on permanent exhibition in the Civic Archaeological Museum of Camaiore.
Copy of a part of the bas-relief of the "Ara Pacis" in Rome created with 3D robotic technology, on-site surveys, and finished in the Studio.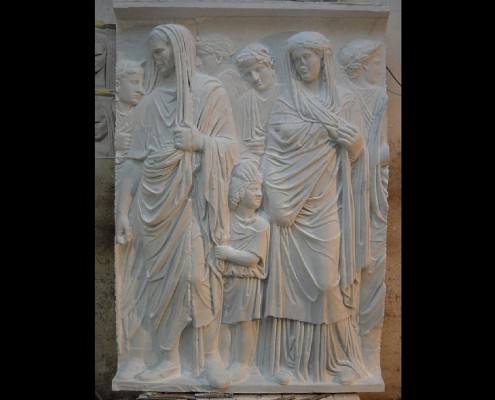 Copy of "Grimani ", three Roman period high reliefs of a lioness, a wild boar, and a sheep, made with the robotic technology and completed by hand.